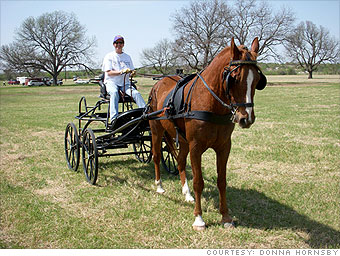 Donna Hornsby
Age:
50
Occupation:
Former technical writer
Hometown:
Springtown, Texas
We ate out at a pricey restaurant over the weekend... the tables were full. My husband took me there for my birthday and the two of us walked out with a $150 bill.
I went to one of the chain restaurants on Sunday and they did not appear to be hurting from the recession at all either. I think they are getting steady business. I believe the restaurants that are providing the good quality food are going to be fine. I still believe we've got another year before we will see a significant change, but I am a little encouraged.
NEXT: Recession: Plenty of available parking
Last updated July 20 2009: 11:13 AM ET