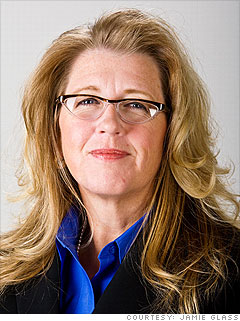 Jamie Glass
Age:
46
Occupation:
Marketing executive
Hometown:
Chandler, Ariz.
I provide CEOs (with) consulting services in marketing and sales, essentially helping them to determine the best ways to market products/services to generate revenue.
As a small business owner, I am judging the recession by how many calls I get from CEOs that are seeking sales and marketing executive support. When they start spending again, I believe we will be seeing the climb out of the recession.
In 2007-2008, I would have a call every two weeks from a CEO. Starting in November 2008, those calls were less frequent, and about one call every seven to eight weeks. I've noticed a bit of pick up, in that I have had four calls in the last six weeks. That is a big change in my world.
NEXT
Last updated July 20 2009: 11:13 AM ET