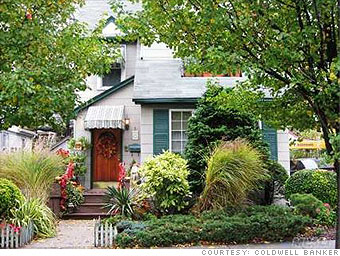 $848,888 is the price for this lovely three-bed, two-and-a-half bath in beautiful Great Neck, one of the inner-ring suburbs of New York City.
Median home price:
$380,000
Median income:
$101,800
Affordability score:
39.6% -- 5th worst
These counties on Long Island are called "bedroom communities" because many of the people who live there commute to Manhattan. But the area has always had its share of companies and many people now both live and work on Long Island.
There are a lot of good-paying jobs in financial services and health care. The area median income of $101,800 trails only two other metro areas in the NAHB report. Those salaries take some of the sting out of paying the high home prices there.
More galleries
Last updated November 25 2009: 10:08 AM ET
Source: National Association of Homebuilders/Wells Fargo Housing Opportunity Index for the third quarter of 2009.
The NAHB judges a home to be affordable if a family making the metro area's median income could devote no more than 28% of their take-home pay toward housing costs.