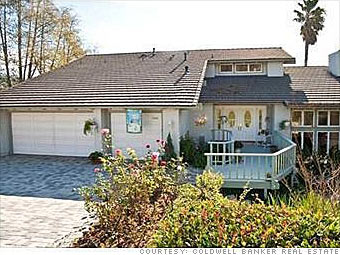 $1.2 million buys a three-bed, three-bath in Santa Ana.
Median home price:
$411,000
Median income:
$86,100
Affordability score:
37.6%
Many of the booming Orange County economies were driven by the once-swelling housing bubble. Thousands of jobs were created in construction, the real estate industry, retail and mortgage lending. Once that bubble burst, a lot of these jobs rapidly disappeared.

The Bureau of Labor Statistics counts Santa Ana as part of the Los Angeles metro area for calculating unemployment rate and that, at 11.9% in September, was above the national average.

Home prices have dropped substantially from the high they hit back in mid-2006, when the median Santa Ana home sold for $630,000.



NEXT: Nassau/Suffolk, N.Y.

Last updated November 25 2009: 10:08 AM ET
Source: National Association of Homebuilders/Wells Fargo Housing Opportunity Index for the third quarter of 2009.
The NAHB judges a home to be affordable if a family making the metro area's median income could devote no more than 28% of their take-home pay toward housing costs.