Meet some of CNNMoney.com's trusted career coaches and hear their best advice for finding a job.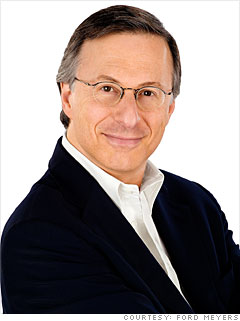 Ford Myers is president of Career Potential, LLC, a Pennsylvania-based career consulting firm, and author of the book, "Get the Job You Want, Even When No One's Hiring."
Best piece of advice:
The single, most important thing people can do now to control their career destiny is to get crystal clear on the value they offer to prospective employers. Once this is accomplished, the next priority is to learn how to articulate this value, along with the tangible results they can produce. If people can do this, they will see that this economic crisis is actually a huge opportunity to develop a far better career.
Expertise:
Myers has held senior consulting positions at three of the nation's largest career service firms. His articles and interviews have appeared in many national magazines and newspapers and he has conducted presentations at numerous companies, associations and universities.
NEXT: Barbara Safani