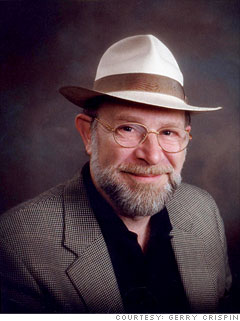 Gerry Crispin is co-owner of Careerxroads, a consulting firm based in New Jersey.
Best piece of advice:
Never EVER apply for a job again without first getting an employee in that firm you've targeted to "refer" you.
Expertise:
Crispin's career in Human Resources spans 30 years and includes stints as director of career planning and placement. He has also held HR leadership positions at Johnson and Johnson, worked in an executive search firm and as the general manager of a major recruitment advertising firm before forming his international consulting practice.
NEXT: John O'Connor