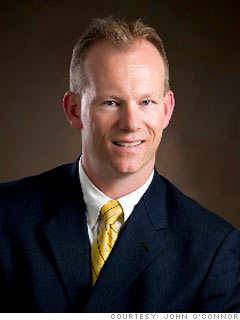 John O'Connor is president and CEO of Career Pro Inc. in Raleigh, N.C.
Best piece of advice:
Finding and applying for a job is complicated - that means you must study each lead and customize each application very carefully; lots of jobs are available but apply right.
Expertise:
O'Connor specializes in executive outplacement, corporate outplacement, federal/military career transition and consulting. He has over 17 years of experience in career development, executive search and career branding and coaching. He has authored several articles and been featured in many publications.
NEXT: Kathy Robinson