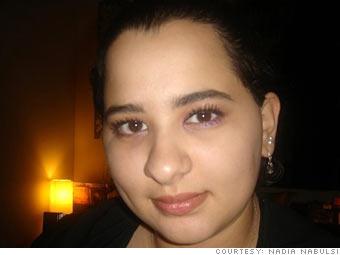 Name:
Nadia Nabulsi
Age:
20
Hometown:
Woodbury, Minn.
Position interviewing for:
Customer service representative
I went through five interviews in four weeks at Maurice's here in Minnesota. The five interviews were roughly the same. It is a clothing store so they asked basic questions like "name three staples a girl should have in her closet" or "do you like Maurice's clothing?"
The first interview was a phone interview. A supervisor called me asking me what kind of hours I was looking for, what makes a job enjoyable for me, etc.
The second interview I had was with the shift supervisor who asked me various questions like, "Tell me a time in school you had to use team work to effectively solve a problem?" "Do you set goals for yourself and how do you do that?" "How do you define doing a good job?" They also asked me if I had a problem with wearing only clothes from Maurice's to work (which I thought was kind of ridiculous -- not everyone can afford to just buy a new wardrobe and to expect that kind of dedication from a retail job is ridiculous in my opinion).
The third interviewer asked if I had any problem with trying to sell Maurice's credit cards. She then said I would interview with the store manager. I ended up meeting with her for my fourth interview and she asked the same questions the original interviewer asked me -- about previous experience, my education, my transportation status and even showed me around a little bit in the backroom.
My fifth interview was with the same lady and she told me it looked promising and that all they had left to do was to call my references. She called two days later, left a message and I called back, I was put on hold for 20 minutes, and after that I never heard back from them.
NEXT: Two-day trial