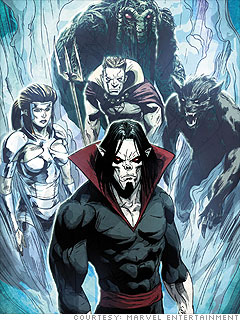 Bad guys rarely get their own movies, but Morbius isn't your ordinary bad guy.
When Nobel Prize-winning biochemist Michael Morbius realized he was dying of a blood disease, he developed a cure using bat blood and electric shocks. But the cure made him into a vampire.
Morbius struggles with his vampirism, constantly searching for a cure for his need to feast on human blood. Still, his good nature is not enough to avoid many confrontations with Spider-Man, who has no tolerance for Morbius' blood-sucking tendencies.
NEXT: Dr. Strange