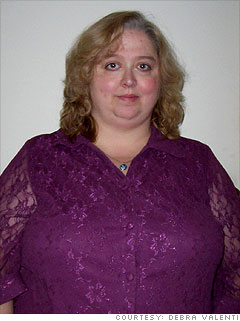 Debra Valenti, of Central Islip, N.Y., got a break on her COBRA payments.
A cancer survivor, Debra Valenti can't let her medical coverage lapse. But it was equally tough for her to afford to continue her health insurance after she lost her job as an information technology analyst in February. The premiums alone were more than $300 a month.
But thanks to a subsidy provided under the Obama administration's $787 billion stimulus program, Valenti now pays only $107 a month for Cobra coverage until the end of the year. And the $25 boost in unemployment benefits, which brings her weekly check to $430, helps as well.
"These two benefits combined cover my monthly medical insurance cost," said Valenti, 40.
The stimulus package, however, hasn't provided Valenti what she really wants -- a job. She hasn't seen any stimulus-related positions advertised in her area, and her brother, a glazier, can't find work either.
"We want to see the employment situation improve," she said.
NEXT: Gov. John Hoeven: Little impact