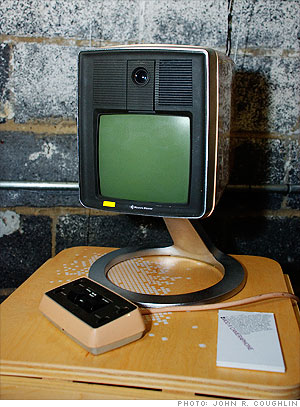 Skype wasn't the first to offer video chat -- not by a long shot. In fact, Bell Labs built the world's premier video-phone in 1956.
The Picturephone system transmitted only one image every two seconds and was later featured at the 1964 World's Fair, where the public was invited to place calls between the fairground in New York and Disneyland.
Trials went on for six years, and a commercial Picturephone service debuted in downtown Pittsburgh in 1970. AT&T executives were sure the company would sell one million Picturephones by 1980, but it turned out people didn't like the bulky equipment or the small screen. Plus, the company charged $16 for a four-minute call -- a hefty fee, especially in 1970 dollars, and a far cry from Skype's free service today.