One year after the collapse of Lehman Brothers, these CNNMoney.com readers are repairing their portfolios. Here's what they're doing.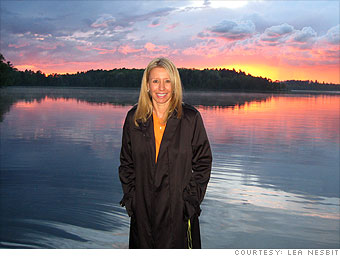 Name: Lea Nesbit
Age: 44
Hometown: Dallas, Texas
I started adding bank and insurance stocks to my portfolio in the middle of November 2008 and bought through the end of March. I bought Royal Bank of Scotland, Genworth Financial, GE, Hartford, Lincoln National, Deutsche Bank, State Street, Wells Fargo, Bank of America and Berkshire Hathaway.
I wasn't sure if all the companies would make it out of the crisis but I felt many were victims of panic selling. Although they had short-term balance sheet issues, their business was fundamentally solid enough to recover and build long term shareholder value.
By early March, my portfolio had lost almost 40%. I had friends tell me they were liquidating their stocks because they believed we were in for the next Great Depression. But I fought my urge to panic and decided to see it as a great opportunity.
I held onto the stocks I already had and used the 15% of my portfolio that was in cash to buy more. I'm so glad I did. One year after Lehman Brothers, my portfolio is down less than 15%.
NEXT: Keeping a broad focus