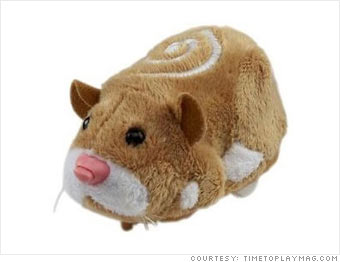 To satisfy that hankering for a live hamster, Zhu Zhu Pets are about as close as it gets. The cuddly battery-operated hamsters have two modes: they coo and purr in nurturing mode and explore their habitat in adventure mode. But the best part is that these high-tech pets are extremely low maintenance.
Lucy Barr, 5, says:
"That's cute. The hamster would be fun -- I would share that with [my brother] Brian."
Ava Kronman, 5, says:
"I love these hamsters, they are more adorable than my friend's real ones and you don't have to feed them."
Suggested retail price:
$7.99 each/Ages 4 and up
Maker:
Cepia
NEXT: Barbie Fashionistas