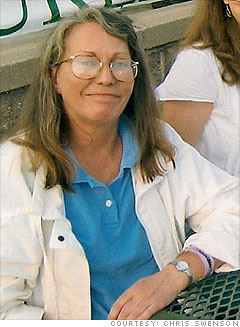 Chris Swenson, 56, lives in Princeton Junction, N.J.
What I pay:
$1,168 per month
Deductible:
$1,000 per person
Insurer:
Horizon Blue Cross Blue Shield of New Jersey
I recently lost my job, so I have health coverage under COBRA for myself and my daughter until next March. It's stressful to lose your job in the first place, but then you also lose your health coverage. And trying to get individual insurance is not a pleasant task.
It's a pretty good PPO plan that covers most things, but I'm always going back and forth to get services reimbursed. For example, laboratory services have to be coordinated with a particular company, so now every time my doctor sends a test to the lab, I have to ask where they are being sent.
What I want fixed: I don't want health insurance tied to your job. I would like a single-payer system. It would simplify the whole process tremendously, and the coverage would be more spelled out. I support that individuals could supplement that with their own private insurance plans, but everyone should be covered whether they have a job or not.

NEXT: Nathan Blaine: Employer plan