One year ago, thousands of Wall Street jobs were lost. Since then, some bankers have landed on their feet. Some are still struggling.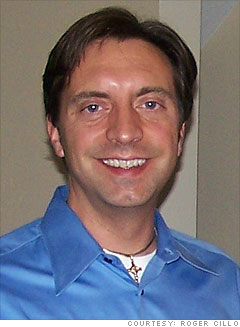 Roger Cillo
Age:
44
Previous position:
Segment Manager, JPMorgan Chase's credit card division
Current status:
Social Security Administration Claims Representative
I was laid off by JPMorgan Chase after 8 years of service. Before that I had over 10 years with the federal government. Since I was laid off last October, I've had three different jobs, leaving the first two only after securing upgraded positions.
Now I have resumed my career with the Social Security Administration, where I had worked after college, and am a claims representative making half of what I made in base and no bonus. But I have to tell you, I have never been happier than I am now.
This is a direct result and reflection of how my values have changed since last October, from being very centered in the rat-race, to being much more community and charity conscious, and also in consideration of my time and family. I have realized through this ordeal that no amount of money can compensate against putting family and quality of life first.
Now I work 8 to 4:30, I'm usually home with my two sons by 5 or 5:15, and get to spend time with them doing homework and creative activities. I still strive to do the best work I can, but the constant worry about whether I'll be cut in the next round is no longer an issue.
NEXT: Took time off