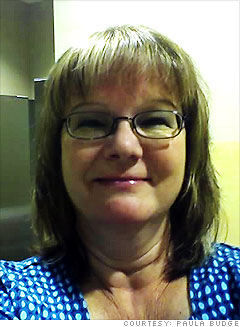 Paula BudgeAge:
52
Profession:
Retired postal worker
Holiday job:
Sales associate at Macy's
Location:
Atlanta, Ga.
Supplemental pay:
$8.50 an hour
"I retired in January from the postal service after 29 years. It's not that I had to go to work but I just wanted to supplement our income. [My husband and I] have a goal in mind of paying a tax bill from the year before. Rather than dip into savings I thought I could pick up some part time employment.
I wanted to do something different from what I had been doing. Now I'll be working 30 hours a week in the home goods department at the mall. I love home decorating and I'm thrilled about this opportunity. I know how rough times are and we know so many people out of work."
NEXT: Peace of mind and a paycheck