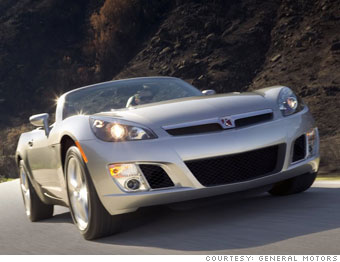 GM dubbed Saturn "a different kind of car company" when it launched the brand in 1990. Alas, it was not different enough.
Saturn was one of four GM brands orphaned when the largest U.S. automaker went bankrupt early this year. The brand was originally intended to help GM compete with smaller, imported cars. But sales were generally tepid and the Saturn languished as Americans became increasingly fond of big SUVs.
After a protracted, and ultimately futile, courtship with car dealership operator Penske Automotive Group, GM announced in October that the 2010 model year would be Saturn's last.