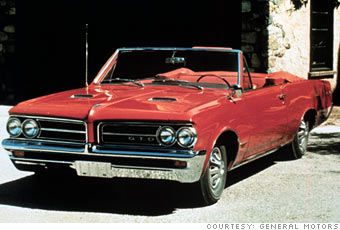 Gear heads across the nation mourned the loss of Pontiac, when a bankrupt General Motors decided to discontinue the long-standing brand earlier this year as part of a restructuring plan.
Pontiac, best known for muscle cars such as the GTO and Firebird, had been a staple of GM's product line since it began production in 1926. But it didn't make the cut when the automaker emerged from bankruptcy in July with a new focus on its "core" brands.
In April, after an effort to salvage it as a "niche brand" failed, GM officially announced that Pontiac would be dropped, and that all remaining models would be phased out by the end of 2010.