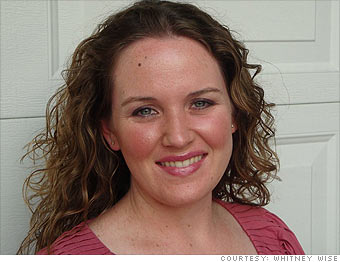 School: University of Florida
Major: Master's in music education
Current town: Sarasota, FL
Job: Music teacher
Previous status: About to start working
It's been a busy few months for Whitney Wise. She's teaching music to 815 middle-school students, writing her first lesson plans, and she just got engaged to her boyfriend of 7-1/2 years.
"Everything has gone right so far," Wise said. "I work with a supportive staff, 30 of my violin students had a concert last week and I'm planning my wedding to David. I think it goes without saying that I like my home here at Tatum Ridge Elementary School."
Wise fought her way into the competitive music-education field with enthusiasm and fresh ideas, she said, beating out two current teachers for the job. Her midyear review went well, Wise said, and she doesn't think her department is in danger of being cut. She hopes to return to Tatum Ridge next school year.
"I just left a classroom full of third-graders singing 'The 50 States That Rhyme,'" Wise said. "How can you beat that?"

NEXT: Tina Samson - Working part-time