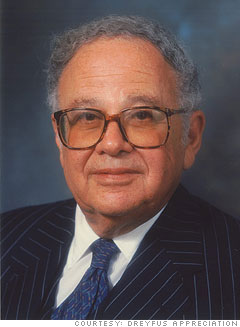 1-year return: -28.2%
5-year return: -1.2%
Expense ratio: 0.96%
ETF alternative:
iShares S&P Global 100 Index (
IOO
)
Our returning funds include Dreyfus Appreciation. Famous for manager Fayez Sarofim's iron buy-and-hold discipline, the fund favors big multinationals like Exxon Mobil and Procter & Gamble.
Last year its heavy tilt toward energy stocks amplified losses as the fund dropped 32%. But it should be well positioned when oil prices rebound.
And investors can take comfort in the fund's steady long-term record -- its 7.4% annualized 15-year returns have outpaced the S&P 500 by half a percentage point per year -- and its tax efficiency.
For an ETF with a similar basket of global large caps, try iShares S&P Global 100 Index.

NEXT: Royce Pennsylvania Mutual

Last updated June 15 2009: 11:01 AM ET
Data as of June 1, 2009. Five-year return is annualized.