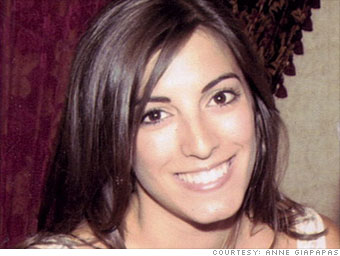 Anne Giapapas has a ton of responsibility.
Median pay:
$35,900
% who say their job is stressful:
75%
Planning a major event or party is a ton of work, and can easily turn into a real circus if you don't hire a pro to pull it all together.
"My colleague was throwing a circus-themed event, and one hour before the event started, Peanut the elephant died in the ballroom," said Anne Giapapas, a special events coordinator in San Luis Obispo, Calif. "Without time to move the elephant, they threw a tarp over Peanut and made it look like a circus tent. No one even knew what was underneath during the event."
But the elephant in the room may be the least of a special events coordinator's troubles. Juggling vendors, collecting payments, shepherding guests and taking on bridezillas is just another day at the office.
NEXT: Probation/parole officer
Last updated October 29 2009: 4:28 PM ET
Source:
PayScale.com
.
How
Payscale.com
defined high stress and low pay jobs: Starting from a database of over 2000 jobs, Payscale used data from over 36,000 respondents who ranked their jobs for quality of life factors, and chose those requiring a bachelor's degree or higher where the national median pay is less than $65,000. The survey was conducted between Aug 10, 2009 and Oct. 1, 2009.