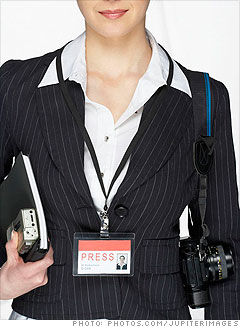 Median pay:
$32,900
% who say their job is stressful:
62%
Every minute is another deadline for those who report and write the news. While racing against the clock, reporters gather data, conduct interviews and analyze their findings all before writing about major events for a newspaper, magazine, radio show or television program.
NEXT: Music ministry director
Last updated October 29 2009: 4:28 PM ET
Source:
PayScale.com
.
How
Payscale.com
defined high stress and low pay jobs: Starting from a database of over 2000 jobs, Payscale used data from over 36,000 respondents who ranked their jobs for quality of life factors, and chose those requiring a bachelor's degree or higher where the national median pay is less than $65,000. The survey was conducted between Aug 10, 2009 and Oct. 1, 2009.