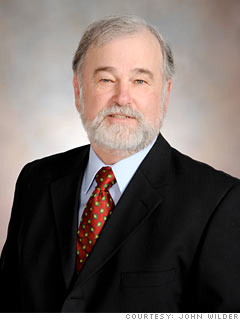 John Wilder, 59, is a marriage and relationships coach and author in New Castle, Ind.
Went cash-only:
3 years ago
My challenge: Reserving travel accommodations
I decided to free myself from credit cards because the companies were so aggressive with late fees, and those really downgraded my credit rating. I had become a slave to the credit card master. Three years ago I decided enough was enough and quit using my card and stopped making payments on $12,000 in credit card debt.
I still owe the money, but the credit card companies usually write off balances after seven years. It's killed my credit rating, but it was dead anyway because of my late payments.
When I tapped out my credit card, I realized I still needed one. We are forced in today's society to have a credit card. For example, most hotels don't allow you to check-in using cash, and car rental companies require large deposits.
My solution: I use a prepaid credit card, Wal-Mart's MoneyCard, which shows up as a normal credit card when I make a transaction, but it's front-loaded. It doesn't let you charge more than you have on the card; once you're out of funds, your purchases will be declined. There's monthly maintenance fee attached that's less than $5.
I've been using it for about three years, and life is much easier. I wonder why I never did it before. I will never return to a traditional credit card.

NEXT: Alex Cohen