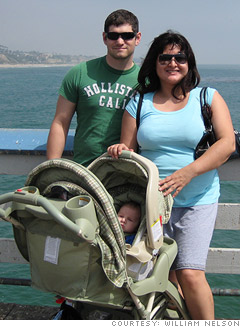 I'm walking. I'd love to stay but my house was bought at $500,000 and is now worth $250,000. I offered to meet my bank more than halfway if they lowered the balance to $400,000. They told me flat out they don't do principal reductions. Now, they'll foreclose and take a $250,000 hit right off the top. I got the notice of default in February and my wife and I and our son will be out by mid-May.
Yes, my credit will be ruined but so a lot of other people's credit is too. I'd rather have bad credit than be completely broke, which is what would happen if I kept making mortgage payments.
It's a business decision. I weighed all the options, all the so-called "We're here to help" workouts from the banks, which amounted to me taking all the loss and the bank none. Foreclosure is the best option. I'll find a bigger house to rent for less money.
More galleries