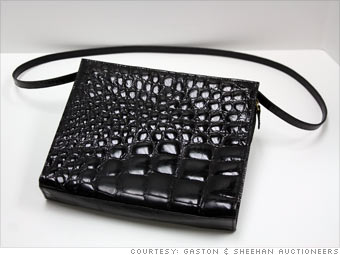 Estimate: $120 - $170

SOLD: $2,800
This is a Zagliani-brand crocodile-leather hand bag. The interior is tan suede and silk-lined.
According to U.S. Marshall Roland Ubaldo, this purse, like all the auction items, is in very good condition. "Anything with any wear and tear is not getting in," he said.
NEXT: Wallet and money clip