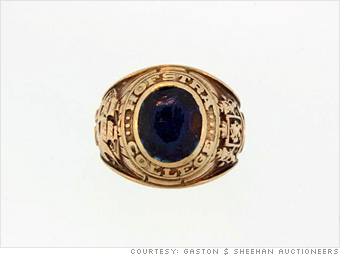 Estimate: $240 - $360

SOLD: $6,000
Finally, there's the Madoff Hofstra College ring, a symbol of everything that he'd accomplished academically -- as well as his bright future in business.
It has an oval synthetic blue stone, and is engraved with his initials, BLM and his degree, a B.A.
The proceeds of its sale, and the sale of the rest of Madoff's belongings, will go into a fund to repay the victims of his crimes.
NEXT