A new business takes root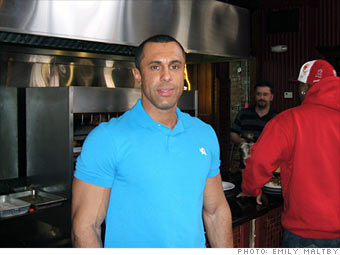 Early Barbosa, co-owner
Old Station Steakhouse
Barbosa and three other business partners pooled their money eight months ago to launch a restaurant in Framingham's old train station building. That location has a lot to do with the success they've had so far, Barbosa says. Located between the busy downtown streets and the packed commuter parking lots, Old Station Steakhouse is reaping the benefits of heavy foot traffic.
"We've been spending a lot on advertising. People are curious about what we're about, so they are willing to come in," he says.
But Barbosa admits that getting off the ground in this economy hasn't been painless. "We have to really watch our food costs and our overhead, but we haven't used the whole potential of the building yet, so I'm optimistic."
Barbosa thinks he'll be able to weather the recession, especially because he knew going in that Framingham's culture barrier might be a challenge. From the start, he made sure to have signage and advertising in English, and he diversified the restaurant's menu, catering to both the large Brazilian population that craves authentic Brazilian barbecue and the Americans who gravitate toward buffet-style comfort food.

NEXT: Seven decades in the family business