Progressive and dynamic, this Midwestern city boats a flourishing community of small, independently owned businesses.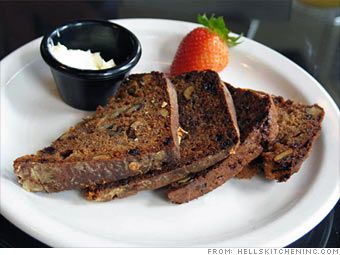 Sausage bread is one of Hell's Kitchen's unlikely specialties.
The
Twin Cities Food & Wine Experience
hits Minneapolis in late February, but eating out is a pleasure at any time of year. Minneapolis is so well planned, and its highway system so navigable, that virtually no destination in the city is more than a few minutes from downtown.
For brunch, try chef-owned Hell's Kitchen, whose no-holds-barred menu includes toasted sausage bread and bison sirloin eggs Benedict. Or fuel up early at Brenda Langton's natural food restaurant Spoonriver.