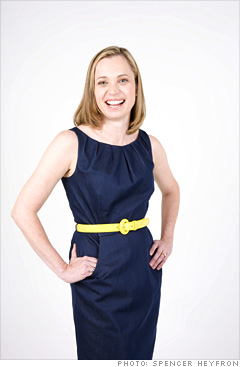 "Before we wrote a single line of code, we talked to 30 to 40 potential customers about whether they would use our software to optimize IT costs and budgets," says Sunny Gupta, the 38-year-old founder of
Apptio
, a Bellevue, Wash., startup whose software helps businesses calculate and reduce the cost of IT services.
Two former Yahoo employees, Elizabeth Blair and Andy Atherton, followed a similar strategy with Brand.net, which describes itself as "the first online advertising network focused exclusively on brand advertising."
According to Blair, just 5% of brand advertising - meant to make consumers aware of a product rather than to elicit a direct click and buy - is Internet-based. "The only way for brand advertisers to buy ad space now is to negotiate one-on-one with every Web site," she explains. Unlike television, the medium that attracts most brand advertising, "there are thousands of amazing Web sites, but it's just too cumbersome for advertisers to contract with each one."
"If we couldn't sign the biggest clients, we knew we didn't have a business, so we approached a handful of top-100 brand ad spenders," Blair continues. After Brand.net signed up its first advertisers, the company began writing the software that would make the business viable. And only then did the partners enter into serious talks with venture capitalists. The company has since raised $13 million.

NEXT: Schmooze hard ...