Investing a child-care center's future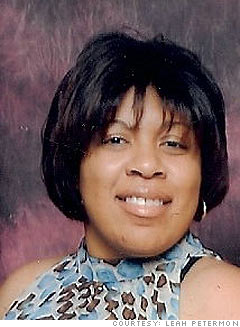 Borrower:
Leah Petermon
Principal, Minds Over Matter Child Care Center Inc.
Harvey, Ill.
Lender: Ridgestone Bank
Lending volume: While most SBA lenders have cut their volume, Ridgestone's has stayed almost flat: In the first three months of the 2009 fiscal year, it made 11 loans totaling $9.7 million, down slightly from the 12 loans it made during the same quarter last year.
Their story: In 2006, Petermon decided that she needed a loan to revamp her childcare business. In the six years since she launched it, enrollment had grown and so had her staff, but the building's infrastructure hadn't kept up.
"Many that went by didn't realize it was a child care center," she says.
She waited until 2008 to start looking for a lender to help her make the upgrades. But by that time, banks' small business lending had slowed to a near standstill.
"I tried conventional loans with other banks, but they didn't want to lend even with good credit and good books," she recalls. "Then I found out through my accountant that Ridgestone was lending."
Ridgestone Bank, in Brookfield, Wisc., specializes in conventional, SBA, and USDA rural development loans for midsized businesses and churches in the Midwest. Before CEO Bruce Lammers took over in 2006, the bank hadn't issued any SBA loans. But at the end of last year, it started to add staff specifically to address that market.
"We're just now hitting our stride," says Lammers. Ridgestone Bank has a strong balance sheet, he says, giving it the chance to grab market share in the SBA lending space as bigger banks, grappling with their own liquidity challenges, pull back.
Petermon's loan application, filed just before the start of 2009, was approved at the end of February - a process that she says was very easy. The loan money she received is now being used as working capital and is funding improvements to her building's façade. The center currently has 23 employees and 121 enrolled children.
Petermon believes those numbers will continue to rise. "Because of the improvements, the building will look more presentable and will get more visibility," she says.

More galleries