In recent years, U.S. courts have taken an increasingly broad view of Title VII of the Civil Rights Act of 1964, which prohibits sex discrimination. Here are some important legal precedents.
1990: Hopkins vs. Price Waterhouse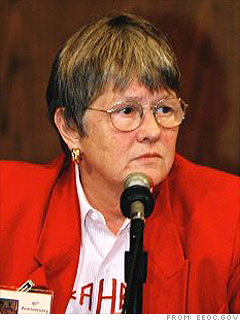 Relying on Supreme Court rulings, a lower court found that Price Waterhouse employee Ann Hopkins had suffered sex discrimination by male supervisors who declined to make her a partner in the firm, saying she was "macho" and needed "a course at charm school."
NEXT: 1997: Doe vs. City of Belleville, Ill.

More
More