There's a lot more to this charming city than bourbon and horse races.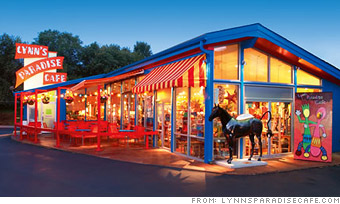 Late spring is the best time to visit Louisville. The tulips and dogwoods are in full bloom, and the ponies are racing at Churchill Downs long after the Run for the Roses is over.
Start your trip with a big southern breakfast - scrambled eggs and homemade biscuits smothered in creamy sausage gravy - at Lynn's Paradise Cafe. Once you're fueled up, make your way to the track to try your luck with a $2 bet.
NEXT: Artful interiors