Profiting from toxic waste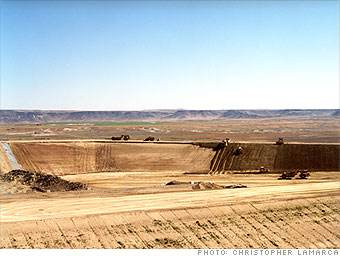 American Ecology has grown by grabbing a giant share of something almost nobody else wants to touch -- garbage. Not just any trash, but gooey oil-refinery sludge, contaminated Superfund mystery material and radioactive protective clothing.
Founded in 1952 to provide radioactive-waste removal, American Ecology (FSB 100 #11) has grown into an industry giant. "Our services are necessary in good times and bad," says CEO Steve Romano.
Although recycling options for hazardous waste are limited, American Ecology is seeking out innovative ways to generate business. Last year the company built a center in Robstown, Texas, that treats and recycles oil sludge from refineries and sells the reclaimed oil. American Ecology's success there has Romano looking for ways to expand his company's recycling efforts.
"We're very excited about it," Romano says. "We believe there is a substantial market for reclaimed oil - and also for metals recycled from refineries."
Read more about how American Ecology cleans up on environmental disasters.

NEXT: A lifesaving breakthrough -- but a hard sell