Which new security suite best protects your PC?
Kaspersky Internet Security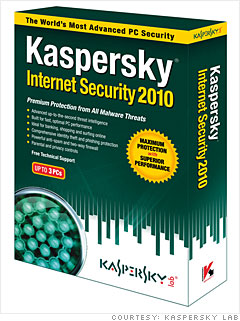 My company, Washington & Associates, provides technology training for real estate professionals. So I tend to judge software by whether a hands-on owner would find it easy to use. I recently tested four new security apps with my clients in mind.
Kaspersky Internet Security 2010 ($80) is billed as a home and small-office product. Installation was simple once I had removed my existing antivirus software. (Most security software will not load if another security app is already installed on your PC.) Kaspersky stopped me from inadvertently visiting "phishing" Websites, where hackers pose as legitimate service providers to steal your personal data. (Bonus: The system also blocks banner ads.)
On the downside, I found Kaspersky's settings needlessly complex. A user with a strong technical background might love it, but I was somewhat overwhelmed, even though I'm reasonably tech-literate.
NEXT: Trend Micro Internet Security Pro