Why 7 flying car startups are still grounded.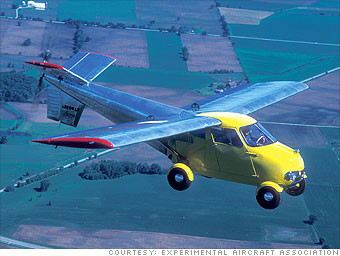 Moulton Taylor, a former Navy pilot, designed the Aerocar in 1949 and officially launched it in 1956.
After raising thousands of dollars through stock sales of his company, Taylor was able to finance certification testing and the production of six Aerocars, like this one. Unfortunately, large scale production of the vehicle proved to be too expensive.
NEXT: Sky Technology's Aircar