A landmark from an earlier era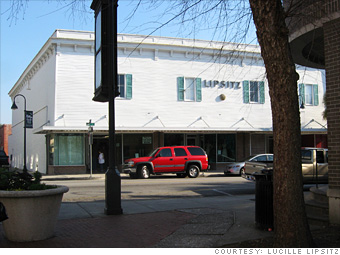 Lipsitz Department Store
Beaufort, S.C.
Opened: 1907
Closed: February 2009
Lucille Lipsitz decided to close the doors of 107-year-old Lipsitz Department Store in February, but it wasn't because of the recession.
"I didn't even think about that," said Lipsitz, 79, who was running the business essentially by herself for more than a year after her husband Joe was stricken with Alzheimer's disease. "It just got to be too much for me."
Joe Lipsitz's father started the family business in 1902, and Joe was working there when he married Lucille 54 years ago. The newlyweds became business partners.
The store -- the oldest in Beaufort, and a popular town landmark -- sold clothing and accessories to several generations of town residents, many of whom tried to convince Lucille to remain open.
"I had a lot of people approach me about it, but I figured it was time to close," she said.
Lipsitz now helps out at her son Neil's shoe store, Lipsitz Shoes, which is just across the street from where the Lipsitz Department Store building still stands. "I can look over there and still see it," Lucille Lipsitz said.
The building looks more or less the same as it always has minus the inventory, which was auctioned off or given to charity when Lipsitz Department Store closed.
The windows, too, have a different look. Lipsitz is now letting local organizations, including a local garden club and the U.S. military, use them for free advertising.

NEXT: A bookstore's tale ends