From immersion blenders to evaporators, here are tools the pros - and home cooks - can't live without.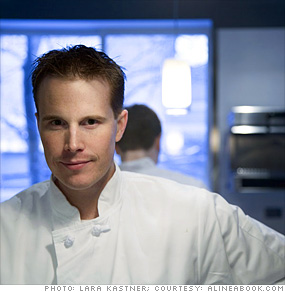 Alinea, Chicago
Favorite tool: Achatz uses a rotary evaporator, commonly used in labs, to boil liquid without adding heat. "I've always said, 'What does a real habanero chili taste like? What does a real jalapeno chili taste like?' Now we get the aroma components and you get the flavor components of the skin and the flesh and the seed without the heat."
Personal tech: MacBook.
Try this at home: Every kitchen needs a good high-speed blender. "There's such a difference between a normal bar blender and one of these high-speed blenders as far as the textures that you get with food." -J. Brandon Darin
NEXT: Homaro Cantu