There was the good (Apple) and the bad (Microsoft) and the in-between (Yahoo). But seven major tech companies all showed signs of improvement.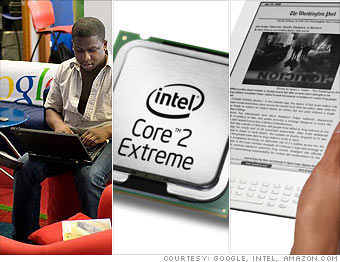 Trying to analyze the state of the tech world by looking at the biggest tech companies' past quarter will make your head spin.
According to Apple and Intel, PC sales are great! For Microsoft? Er... not so much.
According to Google, search advertising was mediocre last quarter. For Yahoo and Microsoft, it was disastrous.
But, ironically, the future looks much less murky. Every company said the horizon is brightening, with PC sales, IT services, hardware, software, Internet search, online retail, and the broader economy rebounding in the coming year and beginning of next year.
Here's a look at the good, the bad and the not so ugly from Big Tech:
NEXT: Apple