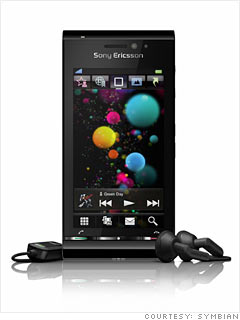 Symbian is currently running on more than 150 million handsets -- or half the market -- making it the leader in the OS category.
Most analysts attribute this success not necessarily to the content and features of the OS, but more to the wide reach of companies such as Samsung, Sony, and Nokia, whose phones carry Symbian.
Nokia, in particular, spurred Symbian's dominance: The company sold more than 18 million smartphones this year alone, making it the year's No. 1 smartphone manufacturer, and it offers Symbian on all its smartphones, except for the new N900. (That's more than double what BlackBerry's Research in Motion has sold, and four times as much as Apple.)
"Nokia sells, because they put a lot on the street," says Ken Dulaney, Gartner's vice president of mobile computing. "They really do a good job of influence at the point of sale."
But with more players in the space every day, Symbian is steadily losing market share. Unless it can up its game considerably, it won't be long till Symbian is knocked out of the top spot.
NEXT: The innovator: iPhone OS