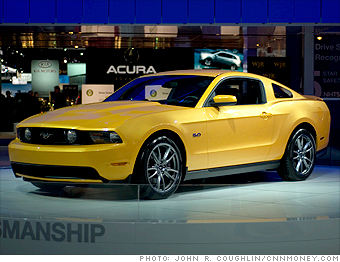 For the 2011 model year, the Ford Mustang GT gets a new 5.0-liter V8 engine, replacing the 4.6-liter in today's Mustang.
More important than the increased displacement are increases in both power and fuel economy, which are needed to keep up with the Mustang's competition.
The new V8 puts out a maximum of 412 horsepower, compared to 315 horsepower in today's Mustang, while getting 25 miles per gallon on the highway and 17 in the city, a 1 mpg improvement over the 2010 model.
Improvements have also been made to the car's handing, driving feel and quietness, Ford says.

NEXT: Cadilllac CTS-V Coupe