The Ford Mustang and Chevrolet Camaro offer performance for the economy-minded. But which model is better?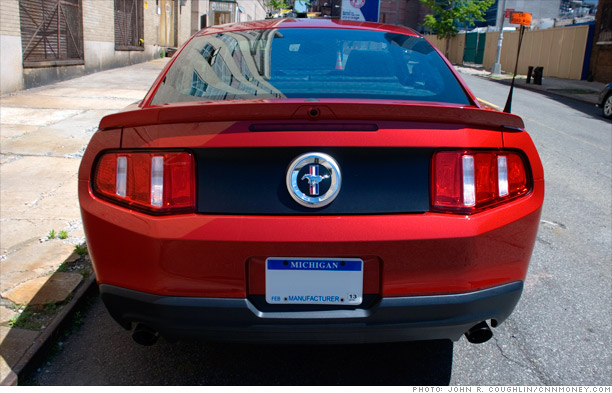 Muscle cars are supposed to be robust V8-powered machines for the scorched-asphalt crowd. In the auto industry there used to be a term for the lighter V6-powered versions, and it wasn't very nice... to administrative assistants, that is.
Cars like this were referred to as "secretary's cars." These were inexpensive cars to buy and to drive and but they at least looked like fun. They were for people who couldn't afford -- and didn't really want -- a true muscle car.
But with the latest versions of the Chevrolet Camaro and Ford Mustang, V6 pony cars have gotten more serious with horsepower ratings of 312 and 305, respectively.
But are these really performance cars? To find out, we compared a V6 Camaro and a Mustang, each with an automatic transmission. (That's as not-performance-oriented as these cars get.) Turns out, at least one of them still held up well, providing real driving fun even without a V8 or a stick shift. Click through the gallery to find out which car came out on top.
NEXT: Ford Mustang - the basics