Led by Ford, American carmakers out-perform Asian rivals in J.D. Power Initial Quality Survey for the first time.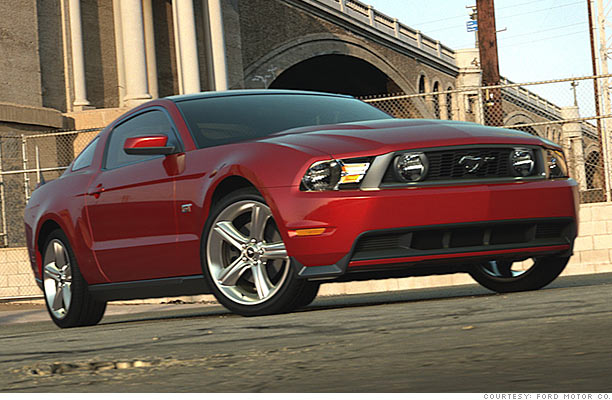 First: Ford Mustang ($22,145 - $37,845)
Second: Dodge Challenger ($22,945 - $41,230)
Ford Motor Company had lots to brag about in the latest J.D. Power Initial Quality survey. The mainstream Ford "Blue Oval" car brand was named the top non-luxury car brand in initial quality, ranking fifth overall on a list that includes everything from Lexus to Kia.
Thanks in large part to Ford's strong performance -- its Lincoln luxury brand also scored above average -- domestic carmakers had higher average initial quality than either Asian or European car brands. The margin of difference between the Asian and American brands, overall, was slim, but this is the first time in the survey's history that domestic carmakers have outperformed their Asian rivals.
Porsche had the highest average initial quality rankings of all car brands, although no Porsche models topped any specific vehicle category. Acura ranked second, Mercedes-Benz third and Lexus fourth.
Toyota Motor Co.'s non-luxury Toyota brand, long a benchmark for quality, dropped from sixth place in last year's rankings to 21st this year.
J.D. Power and Associates surveyed new-car buyers after they'd owned their vehicles for 90 days and asked them about problems or complaints with their vehicles. Initial quality has proven to be a good predictor of long term dependability, according to J.D. Power.
Click through the gallery to see which cars topped their respective categories. Because brand rankings are based on averages, not every automaker that finishes high in the brand rankings has a vehicle that topped a specific category. Conversely, some automakers who finished low in the brand rankings can have specific models that top their categories.
NEXT: Compact sporty car
Last updated June 17 2010: 4:41 PM ET