The Mini's great, but these days there are lots of cars that can give you coolness with a small size and price.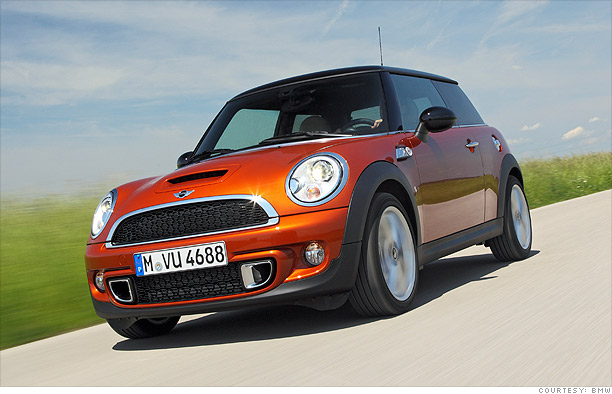 Price: $18,800 - $27,150
MPG: 28 City / 37 Hwy
The Mini Cooper is cool. No question about it. It somehow manages to be cute yet rakishly masculine at the same time. It's small and fuel efficient, yet no-one questions its performance credentials. It may not be the fastest car but it cuts a curve nicely.
With its success, the Mini has taught the car world a lesson. In small cars: personality sells. So now, those of us shopping for a subcompact that's both stylish and fun have a number of great choices.
NEXT: Ford Fiesta
Last updated July 01 2010: 3:58 AM ET