The new J.D. Power survey shows, for the first time in 13 years, Detroit models make owners happier than imports.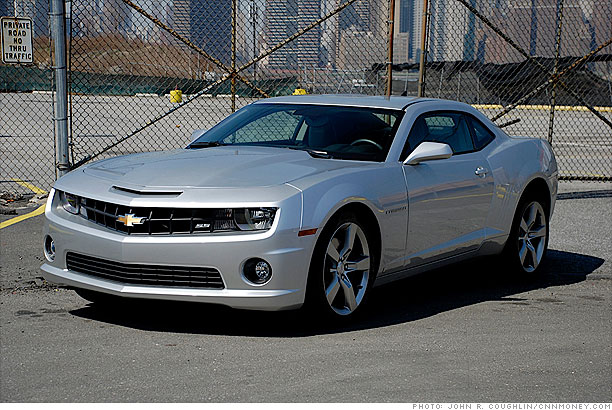 Other than the Camaro and Challenger, no other cars in this category earned an above-average score.
1st: Chevrolet Camaro
2nd: Dodge Challenger
Owners ranked the new Chevrolet Camaro as the most satisfying car in its class, according to a new J.D. Power survey.
On average, owners of new American cars like their cars better than owners of Asian and European models according to the survey. This is the first time that's happened in 13 years.
Detroit gained, in part, because many less appealing models, introduced years ago, were finally phased out of production, replaced by newer designs that customers like much better. Ford and GM, in particular, made some big gains.
J.D. Power and Associates' annual APEAL study -- it stands for Automotive Performance, Execution, And Layout -- measures how well new car buyers like their cars after living with them for three months. That's enough time to get over the initial glow of new car love and discover whether it's for real or not.
This gallery shows the top-scoring vehicles in 20 different categories. Even though American cars scored highest on average, most category winners are foreign cars. Americans cars tended to score more consistently toward the higher end of 1,000 point scale, even though they may not have had as many individual models that topped their segments.
NEXT: Subcompact car
Last updated July 15 2010: 3:43 PM ET