The new Explorer puts the emphasis on fuel economy over off-roading and towing.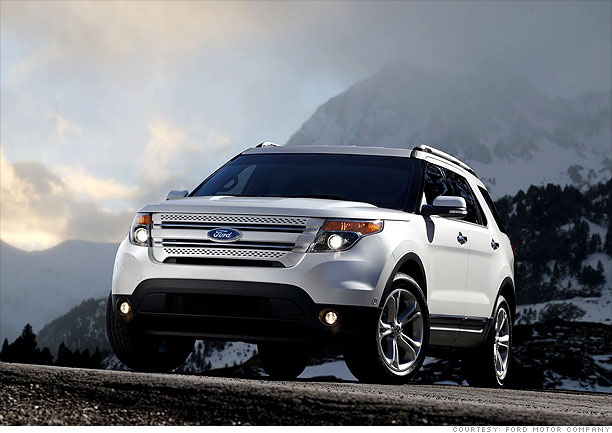 Ford Motor Co. unveiled a new version of its iconic Explorer SUV in New York City this week. Built more like a car than a truck, the new Explorer is lighter and more fuel-efficient but somewhat less rugged than previous versions.
Ford executives said they wanted the new SUV to fit the changed needs of SUV buyers.
"It had to look modern and contemporary -- inside and out -- yet be instantly recognizable as an Explorer," Ford Engineer Jim Holland said in an announcement.
But, since the new Explorer is entering a very crowded "crossover" market, Ford has its work cut out for it. Click through to find out what sets it apart.
NEXT: Engine power
Last updated July 27 2010: 8:17 AM ET