Ford brings back the Mustang Boss 302 in a limited edition package for the 2012 model year.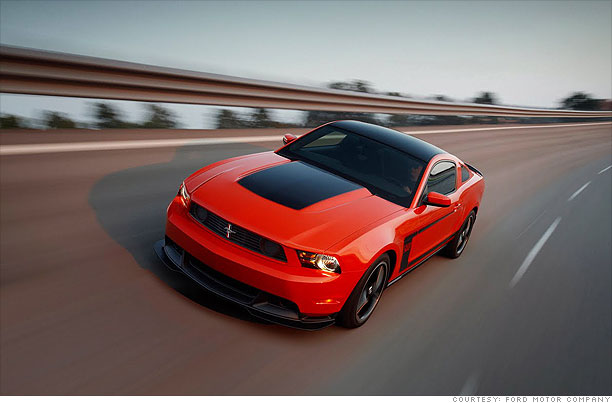 Ford is bringing back the Boss. The Mustang Boss 302, a name that first appeared in 1969 on a car meant to compete with the likes of General Motors' Chevrolet Camaro Z28, both on the street and on the track.
The 2012 Boss 302 will feature an improved version of the 5.0-liter V8 used in the standard Mustang GT. In the Boss, the engine is tuned to rev higher and deliver more power. For serious racers willing to sacrifice some creature comforts, there's a version that takes things a bit farther.
NEXT: Power
Last updated August 16 2010: 1:57 PM ET