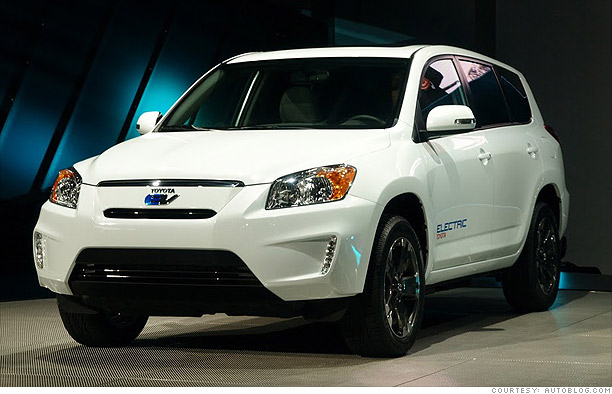 Toyota revealed the first fruit of its collaboration with electric car maker Tesla Motors at the Los Angeles Auto Show. For now, though, only 35 electric Toyota Rav4's will be built through 2011 -- for evaluation purposes.
Ultimately, Toyota hopes to have a customer-ready vehicle with 100 mile range in a wide variety of climate and conditions in 2012.
The Rav4 EV weighs about 220 pounds more than the SUV it's based on and can accelerate nearly as quickly, Toyota says. This will actually be the second generation Rav4 EV. Toyota sold an electric Rav4 in 1997 in response to California emissions rules that required the sale of some zero-emission vehicles.
NEXT: Buick LaCrosse with e-Assist
Last updated February 07 2011: 1:06 PM ET