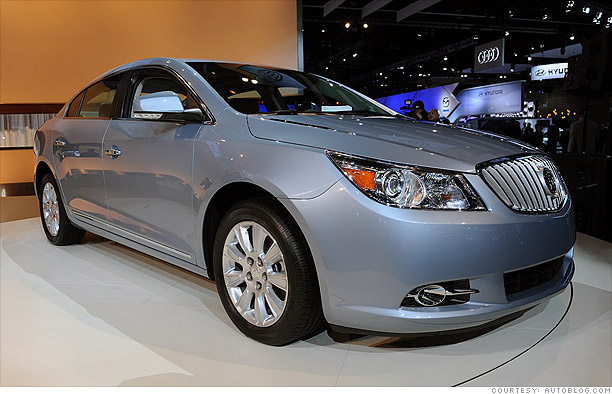 This new hybrid version of the LaCrosse will go on sale in 2012 as, essentially, the "base" model. It will replace the gasoline-only 4-cylinder LaCrosse.
The LaCrosse with e-Assist will have a 4-cylinder engine and a lithium-ion battery pack. It's expected to get 37 miles-per-gallon on the highway and 25 mpg in the city. Compared to the current 4-cylinder LaCrosse, it will provide roughly 25% to 30% better fuel economy.
It's expected to cost around $30,000 or about the same as the V6-powered version that will be sold alongside it. Buyers will just have to choose which they value more, performance or fuel economy.
NEXT: Kia Optima Hybrid
Last updated February 07 2011: 1:06 PM ET