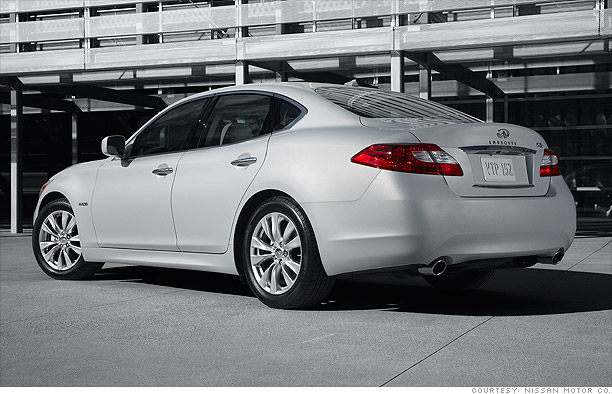 The Infiniti M Hybrid may not be the most fuel-efficient car you can drive but it will be the only car you can get with more than 350 horsepower that still gets more than 30 miles per gallon on the highway, its marketers claim.
The M Hybrid has a 3.5-liter V6 engine, a seven-speed dual-clutch transmission and a 50-kilowatt electric motor. It can cruise under electric power alone at speeds up to 62 miles per hour for about 1.2 miles at a stretch. Overall fuel economy, city and highway combined, is about 27 mpg.
The Infiniti M Hybrid will go on sale in the Spring.
NEXT
Last updated February 07 2011: 1:06 PM ET