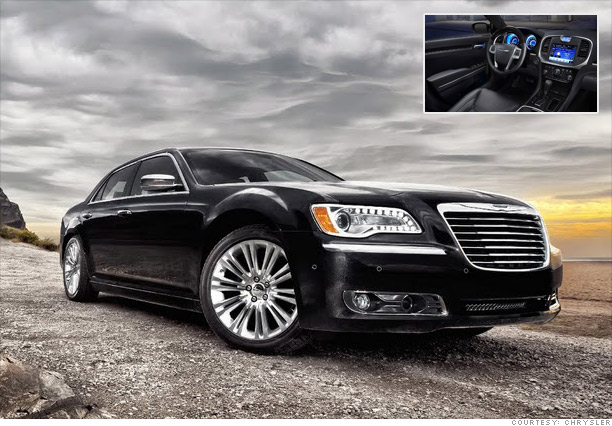 Price: N/A
The new Chrysler 300 is now an even more compelling proposition that it was before.
"The 300 and the Charger, these are really the only rear-drive full-sized cars left," said Car & Driver's Eddie Alterman.
The 300 gets the same mechanical upgrades as the Charger with its own new body design.
With it's higher-end interior appointments and glittering chrome, the 300 competes against luxury models but at a lower price.
"It's actually quite a lot of car for your money," said Consumer Reports' Fisher.
NEXT
Last updated December 25 2010: 10:46 AM ET